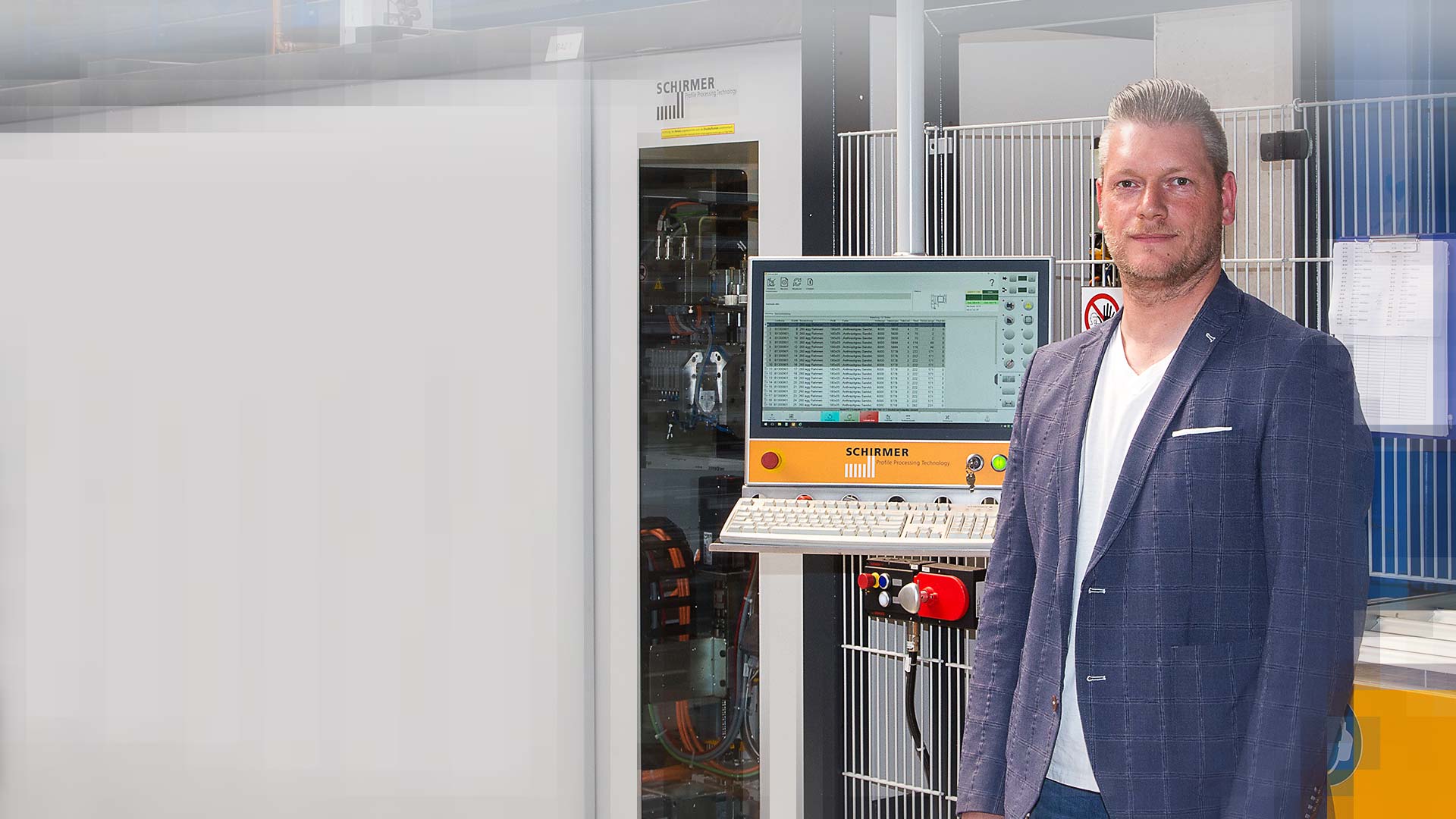 "The new processing centre makes an entire series of manual processing steps unnecessary."
Schirmer Profile Processing for IDEAL Fensterbau
Manual post-processing was reduced, and the production capacity was increased by 35 percent. Tool breakage monitoring was integrated, and downtimes reduced. A cross conveyor was installed, and production bottlenecks were reduced. Two milling stations were realised to safely comply with cycle times. Automated tool changing guarantees the highest flexibility. Thorough preparation allowed for quick commissioning.
ORBIT 8
Four processing motors are positioned on two C-shaped rails. The tools move around the profile on circular tracks and are moved into the proper position via the shortest paths.
SOLUTION
The contour milling station with an automated tool changer makes it possible to process the front side of frame, casement and lattice profiles. For example, seal back-cutting and transom contour milling can be performed.
AUTOMATION
Generally the system is operated by only one employee who occasionally receives support from a colleague. That results in a gain in production by up to 30 percent.
Customer
Successful on the market since 1990: IDEAL Fensterbau employees about 320 skilled employees at its locations in Wittlich-Wengerohr and Traben-Trarbach. It produces around 6,500 windows and doors according to customers' wishes and with millimetre precision every week.
Challenge
IDEAL Fensterbau relies on consistent automation. Laborious manual post-processing of the profile bars should be a thing of the past in order to increase processing capacity, no matter whether the material is plastic, wood or a composite.
What sets this project apart?
IDEAL Fensterbau relies on a BAZ 1000-Orbit 8/VU: Setup times on tensioners and supports are no longer required, and processing can be carried out extremely flexibly. That is important for modern window systems with requirements that constantly increase, for example, the integration of mechatronic components.
Result & Success
Schirmer has increased the level of automation. Milling out central supports and post connections took place on a special work table for a long time at IDEAL Fensterbau. Now this detailed work is carried out in one go and without any manual drilling processes for safety-relevant components, such as fall protection elements.

Do you have a similar challenge?
Simply contact Schirmer: Get in touch and we will plan your modular solution!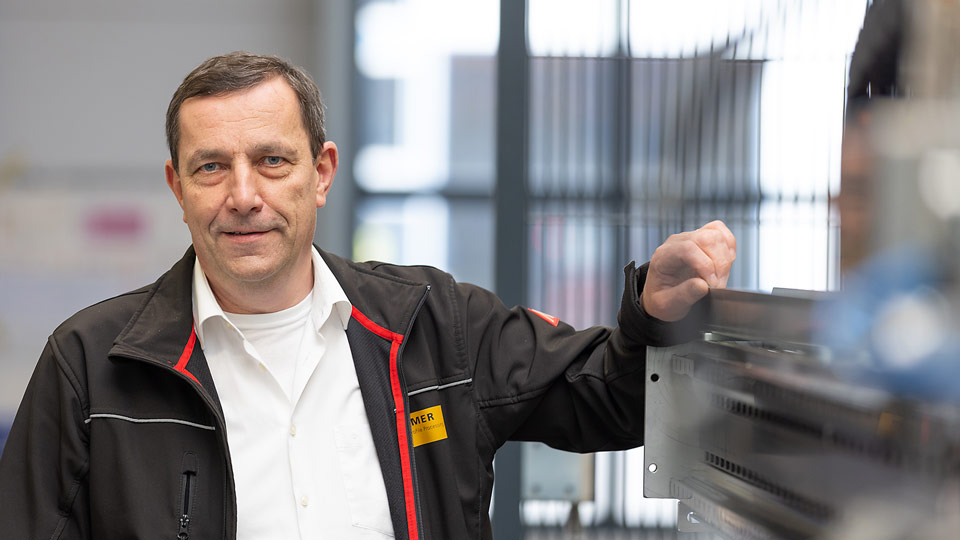 Roland Vogt
Member of the Executive Board
Telephone: +49 (0) 5246 9213 13

Schedule a return call
Write an e-mail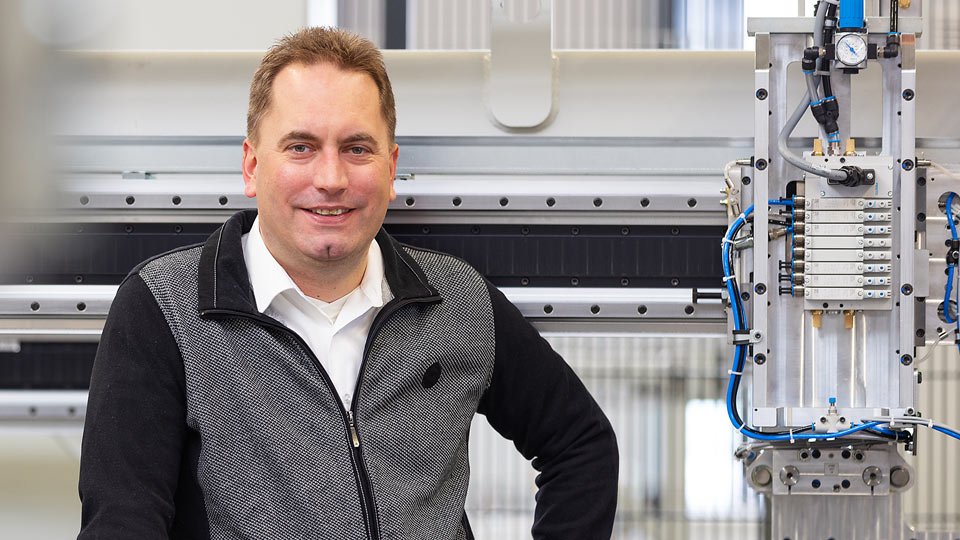 Michael Edenfeld
Head of sales
Telephone: +49 (0) 5246 9213 15

Schedule a return call
Write an e-mail